From Russia with love.....
Original article (only in Russian)
http://greendail.ru/node/chertovskiy-hendmeyd-iz-grecii
Translation:

"Beastie" handmade from Greece
At the end of last year, I searched something interesting in the
internet, and i found ... I really like things with symbols Linux/BSD
and I saw some wonderful thing -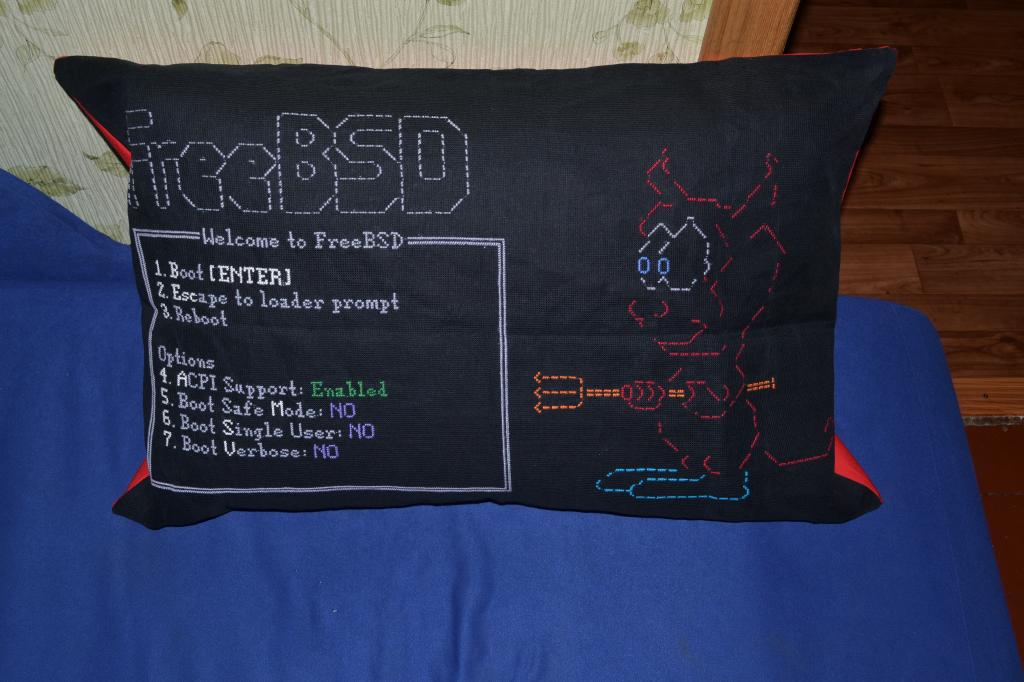 So, it was a pillow with a picture of the bootscreen FreeBSD. Amazing,
isn't it? I decide to know
about it from the author. In conversation, even though it occurred only
in English, the author showed himself very nice person. The amazing
thing was a handmade pillowcase (not pillow, as i thought at first)
The author offered a choice of two size pillowcases 50x70см и 40x40 см.
The prices are not very cheap for Russian Federation (because ruble
exchange rate extremely decreased), but it was no matter for me, because
i liked this pillowcase! The small pillowcase costs 27 euros, the second
- 54 euros. I ordered a large
emoticon smile
Master works on a prepaid basis through
PayPal.
Time of manufacture took 2 weeks and another week for delivery to Russia
(two days from Greece to Russia, and seven days from Moscow to
Saint-Petersburg). Today I became the happy owner of this beauty. See
the first photo and below.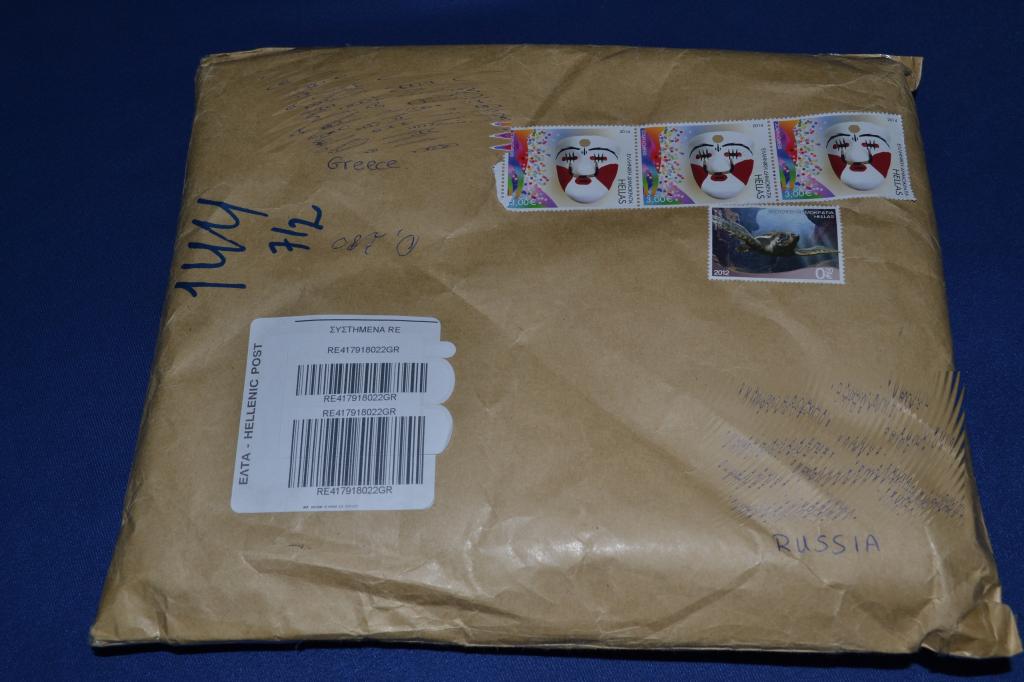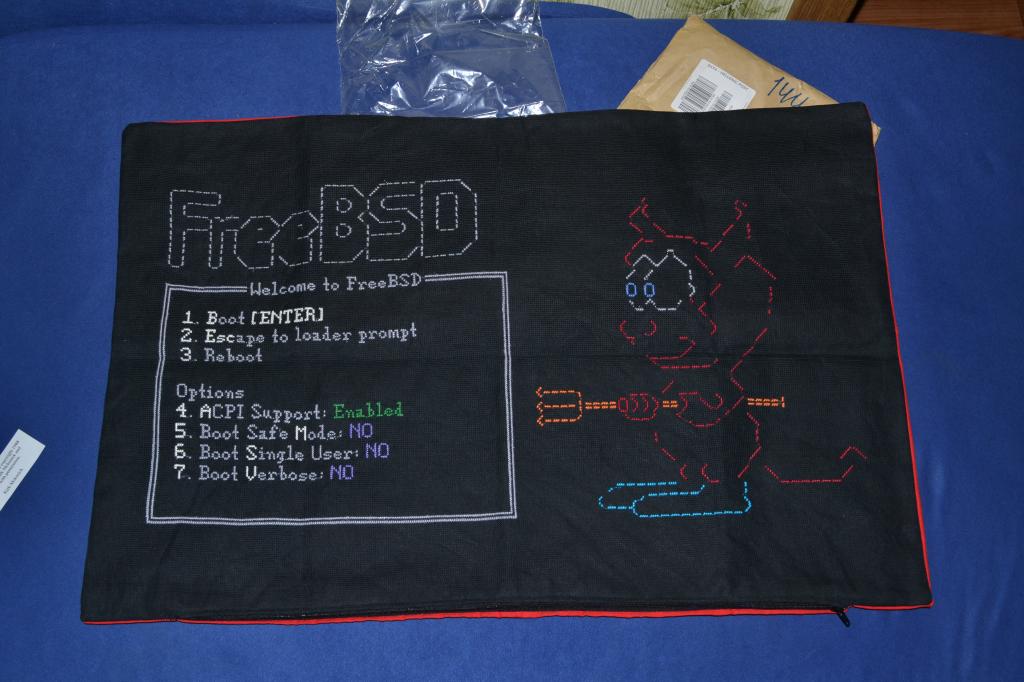 The front part is made with cross stitch on a black canvas, quite
accurately. Due to slim cross stitch creates a real impression pixels.
On the back side, which is red, some lines a little crooked. However,
the overall impression it does not spoil.
Buy your own FreeBSD pillow by contact us!